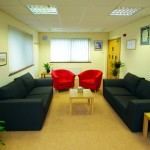 Testimonials

I have been having one on one sessions with Peter for nearly a year now and I have found Peter to be insightful, supportive and very understanding of my needs. Peters counselling has improved my well being and has made me a much calmer person in both my personal and professional life. I can't thank Peter enough for all his help and guidance and I hold him in the highest regard. Nick E
"I never thought my 20yr addiction to alcohol could be broken, as I had received counselling before. My sessions with Peter however,

have finally allowed the next phase of my life to continue free from drink and Sober. With his understanding and valuable insight into exactly how I felt, I have also managed to repair an important relationship with my Sister which I did not think was possible. I will be forever grateful for his help". Nicki O

"Peter's been amazing. Four months in he's helped me gain complete control of my drinking, and we have started to work on the rest of me now. When I first met with Peter I immediately felt at ease. He is friendly and personable, and completely non-judgemental. His combination of professionalism and genuine interest in my situation means that he remembers what I tell him week to week in far more detail than anyone else I've seen. It's impressive. Needless to say, I would recommend anyone struggling with an addiction to give Peter a try." Bryce C
Addiction Care taught me I have an addictive personality manifesting in drinking, spending, smoking, eating, dieting and exercising. I

 only came with an alcohol problem! My addictive behaviours are mirrored back to me accurately in session. Addiction is about repeating the same behaviors and recovery is about changing them bit by bit until we get out of the time worn tracks and onto a new path to freedom. Coming to Addiction Care feels like I have been on a perilous adventure but have 'come home'. Mel G

I met Peter (Davies) very soon after I hit my own rock bottom following 40 years of drug and alcohol abuse and addiction. He was the first person I'd met who I felt understood me. I felt safe and safe enough to sign up for an addiction treatment programme and start my journey of recovery. That was two years ago. I've had my fair share of life's problems since then but I am present and living my life. I continue to see Peter & Pamela/his team on an ad hoc basis and they offer and provide the help and support I need to find the balance to live life on life's terms. It's so worth it. SC
I have been seeing Peter Davies regularly for two years, and have found him to be highly experienced not just in addiction therapy, but

all areas of life. He is also patient, kind and honest. It would be no exaggeration to say Peter has transformed my life. (Thank you!). Rollo M

After dabbling in and out of therapy, Peter was recommended to me. Whilst I was nervous about seeing an 'addiction' counsellor, I gave it a go. I have found Peter to bring a refreshingly simple but powerful approach to helping me understand the nuts and bolts of why I have been behaving the way I have. He has an immense skills in being able to translate what seems horribly complex in my head to something crisp and clear. It is early days for me, but Peter has helped me take a significant step in rediscovering my self-worth both emotionally and professionally. I would not hesitate in recommending Peter to anyone struggling from anxiety and depression, whether or not this is resulting in addictive behaviour. Richard
I have been on a journey from addiction and despair to happiness and sobriety. Peter has been my companion on this journey, offering

guidance and encouragement in a thoughtful and inspiring way. I have no hesitation in recommending Addiction Care. Brian M

"I have gone for therapy a few times in the past but none of it helped me in the right way, what I truly needed was to see an addiction therapist and thankfully I found Addiction Care as my life was not headed in a good way. Peter at Addiction Care is really skilled at what he does and has helped me so much. I have found the right balance in my life and feel happy and content now. Peter helped me work through deep seated issues that went as far back as my childhood, these mostly fuelled my excess drinking and a few other addictive processes. I feel a sense of freedom from the past, as a result I am able to face the future with confidence now because my present life is settled and stable. I highly recommend Addiction Care for anyone who turns to substances to cope with their life to be able to be set free from these problems with a lasting effect." – F.R.
Addiction Care has provided excellent, compassionate support for me in my continuing journey of recovery from alcohol addiction.

My therapist, Peter, is able to put me at ease so that I feel able to discuss issues openly, but he is also able to challenge me in a sensitive manner which is what I need to understand the past and to see my path forward more clearly. My weekly sessions with Peter are my anchor at present. I am not only receiving the practical support I need but feel someone understands and cares. Karen

"We all deserve to be happy, but with the pressure of daily life and society it is easy to lose our way and choose the wrong path, leading
to confused, mixed up and self-destructive additive behaviour. I know because I was there, before turning to Peter several months ago. The answers to all our issues lie within, we just need guidance and help to find them. Peter has given me this, I regard him not just as a therapist, but a confident and a friend, I cannot recommend his services highly enough, he has helped me to turn my life around, as he can yours, all you need is the confidence to start on the road to recovery". RA